Professional PDF to CAD Drafting Services | Providing affordable drafting services since 2000
Professional PDF to CAD Drafting Services
Using the PDF file as a guide, the AutoCAD template incorporates design details. The PDF to CAD conversion is executed with extreme precision and accuracy, leaving no room for ambiguity in the final design.
To create detailed drawings, we employ a variety of AutoCAD software versions.
After the PDF to AutoCAD conversion is complete, we inspect the final DWG files before delivering them to our clients.
PDF To CAD Conversion Drafting Services
HandtoCAD provides high-quality PDF to AutoCAD conversion services. Providing editable CAD drawings for renovation and new construction project decision making.
We offer PDF to CAD Conversion or PDF to DWG Conversion in the United States, Canada, the United Kingdom, Australia, Sweden, and many other nations.
500+ CAD Conversion – 5+ Served Countries
Our process of PDF to CAD Conversion Services
Step 1) Examine Drawings For Conversion From PDF to CAD
Our expert team of engineers and architects examines pdf drawings to evaluate the 2D designs' precision, precision, and level of detail.
We assign AutoCAD drafters based on the discipline and level of difficulty of the PDF-to-CAD conversion project.
We hold meetings with our clients to determine the specific scope of the project.
Many of our clients require conversion services from PDF to CAD in bulk. We provide cad conversion services on a full-time basis to international clients with diverse AEC backgrounds.
Step 2) Creating Template For AutoCAD Conversion
We use a PDF file as a reference when creating an AutoCAD template.
Before creating the final AutoCAD drawing, our team of seasoned engineers and architects submits drafts for client review.
We encourage our customers to provide feedback, suggestions, and alterations. At this stage, we incorporate all client-provided suggestions and modifications.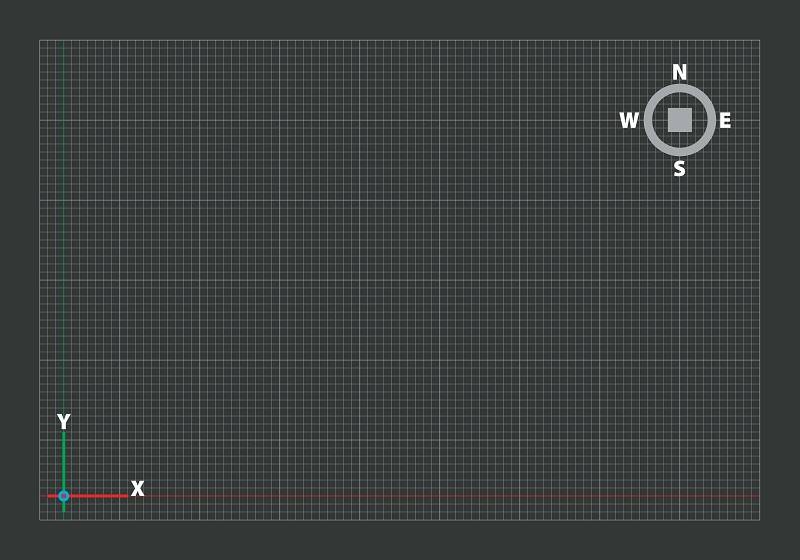 Step 3) Convert PDF To DWG File Using AutoCAD
Using the PDF file as a guide, design details are incorporated into the AutoCAD template. The conversion from PDF to CAD is performed with high precision and accuracy, leaving no room for ambiguity in the final design.
We utilize a variety of AutoCAD software versions to create detailed drawings.
After the PDF to CAD conversion process has been completed, we examine the final DWG files before delivering them to our clients.
Drafting services are essential to the development of an architectural design. It is crucial to have precisely drafted CAD drawings in order to achieve the desired results. It will aid contractors and architects in efficiently completing their projects. And the overall quality of the project will improve. Our meticulous execution of intricate HVAC and MEP drawings has resulted in complete client satisfaction. We provide superior service. Our company is now the leader in the field when it comes to architectural drafting and drawing services.
We have a skilled team that can interpret your needs and provide CAD drafting services at a reasonable price and in a timely manner. HandToCAD Outsourcing adheres to CAD standards specified by the client. We ensure that the various elements of the drawings are layered according to the specifications in order to preserve consistency and integrity. In our work, we prioritize accuracy and customer satisfaction. We help our clients get cost and quality advantages in a competitive market by giving them services that are both cheap and good.
We offer AutoCAD drawings and drafting services, including structural, mechanical, MEPF, and architectural CAD drafting, utilizing cutting-edge technology and methods. Our draftsmen are capable of producing precise CAD drawings using AutoCAD and Revit. This software has made the process of drafting easier, faster, and more accurate, and it provides effective drawings for projects in structural, mechanical, architectural, and other engineering disciplines. This software can generate output in any CAD format, including dwg, dws, dwt, and xf, containing accurate layouts and protocols with legends, title blocks, and notes. Our 2D CAD drafting services for architecture, civil engineering, construction, HVAC, electrical, and mechanical are reliable and error-free.
Our CAD specialists have the necessary expertise and experience to provide you with precise drafting services. They keep abreast of the most recent technological advancements and apply their knowledge to the projects. Our CAD drafting services are among the industry's best. This is because we invest a great deal of time and energy into bringing out the best in every project we undertake. Our draftsman also works on complex, difficult-to-manage projects. The technical details of the drawings are kept in good shape, and they also show all technical building details.